Below are excerpts from a  32-screen interactive experience on Wired for Dell about digital transformation. I worked from client marketing data and white papers to write all the copy and the headers, solo. ↓​​​​​​​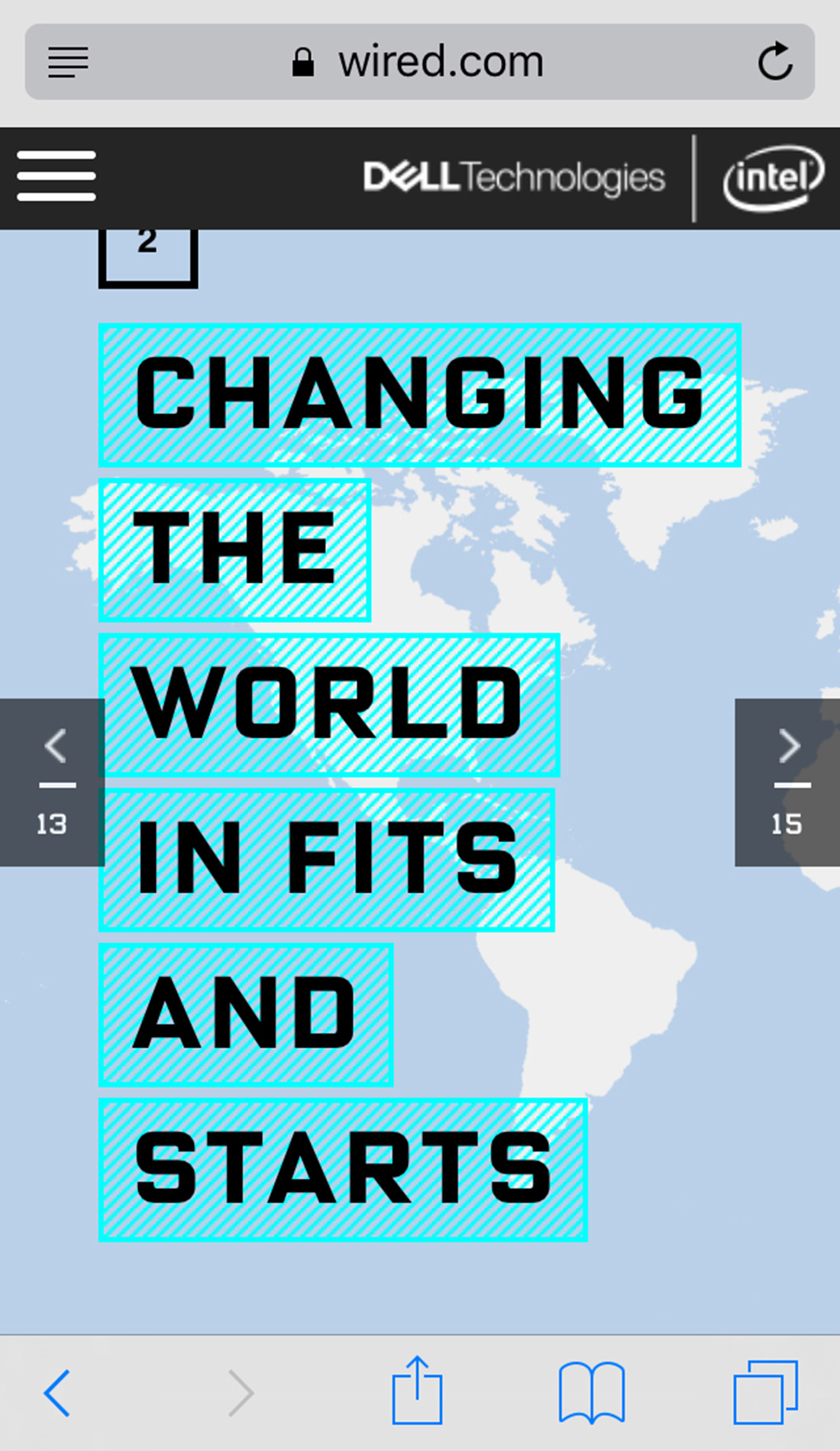 I was part of Condé Nast advertising and marketing teams for 10 years, creating experiences and cross-platform storytelling that targeted thought leaders. Executions included videos, articles, and social campaigns. Clients were big brands; subject matter was tech, style, science, and design.

 The work often involved s

implifying and explaining complicated technical stuff. 
↓