In 2019, V. helped create a prototype of ad-blocking software, including a site and modals. (Top tasks for users were ad-blocking, seeing their browsing history, and seeing data collected about them by companies. Concerns around privacy and surveillance were also addressed.)
Research, personas, competitive analyses, and other reports
 V. researched and wrote competitive analyses, identifying multiple trends in design, ad-blocking, advertising, marketing, publishing, IoT, and AI that might affect the ad tech space, and presented the findings. ↓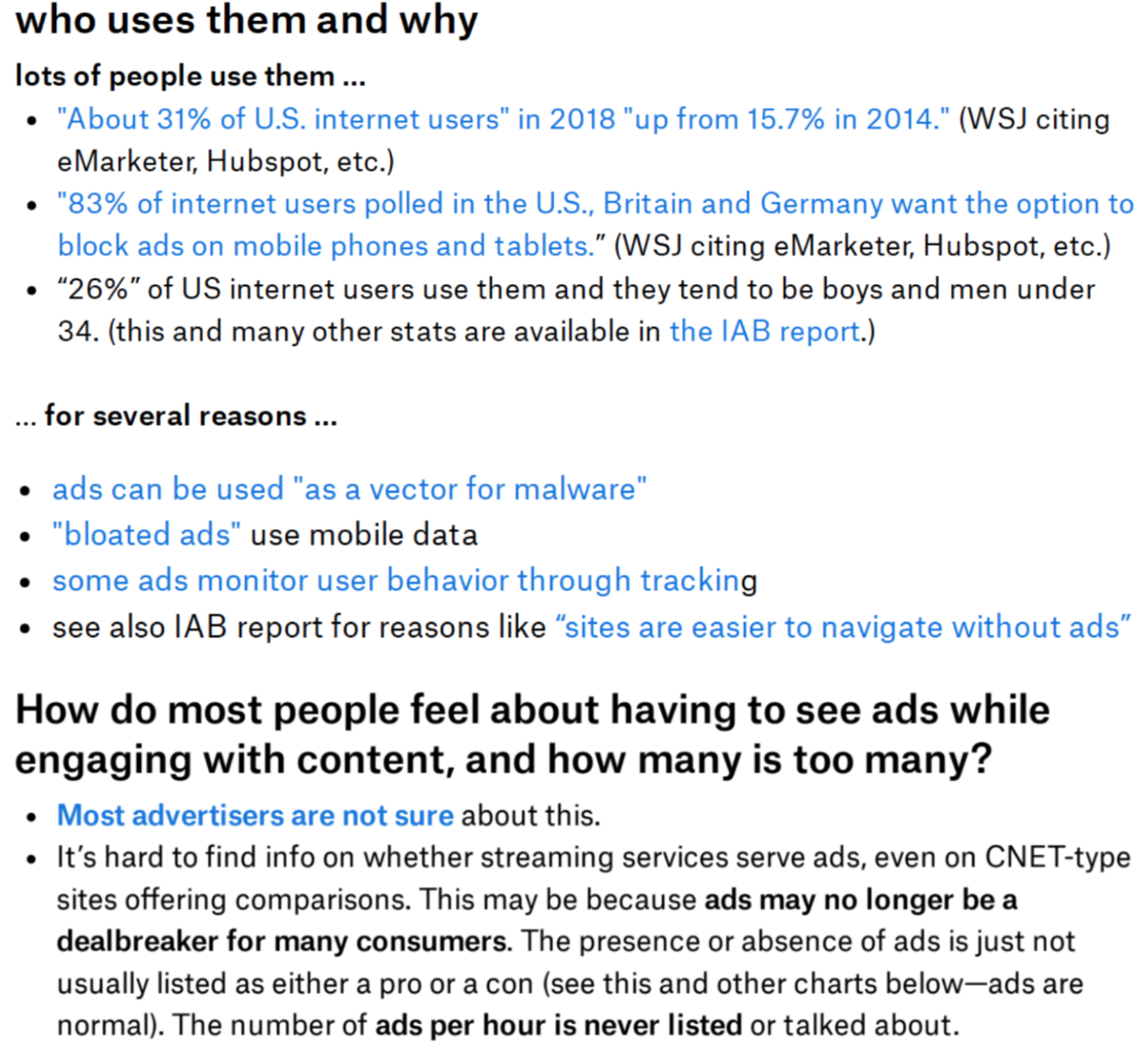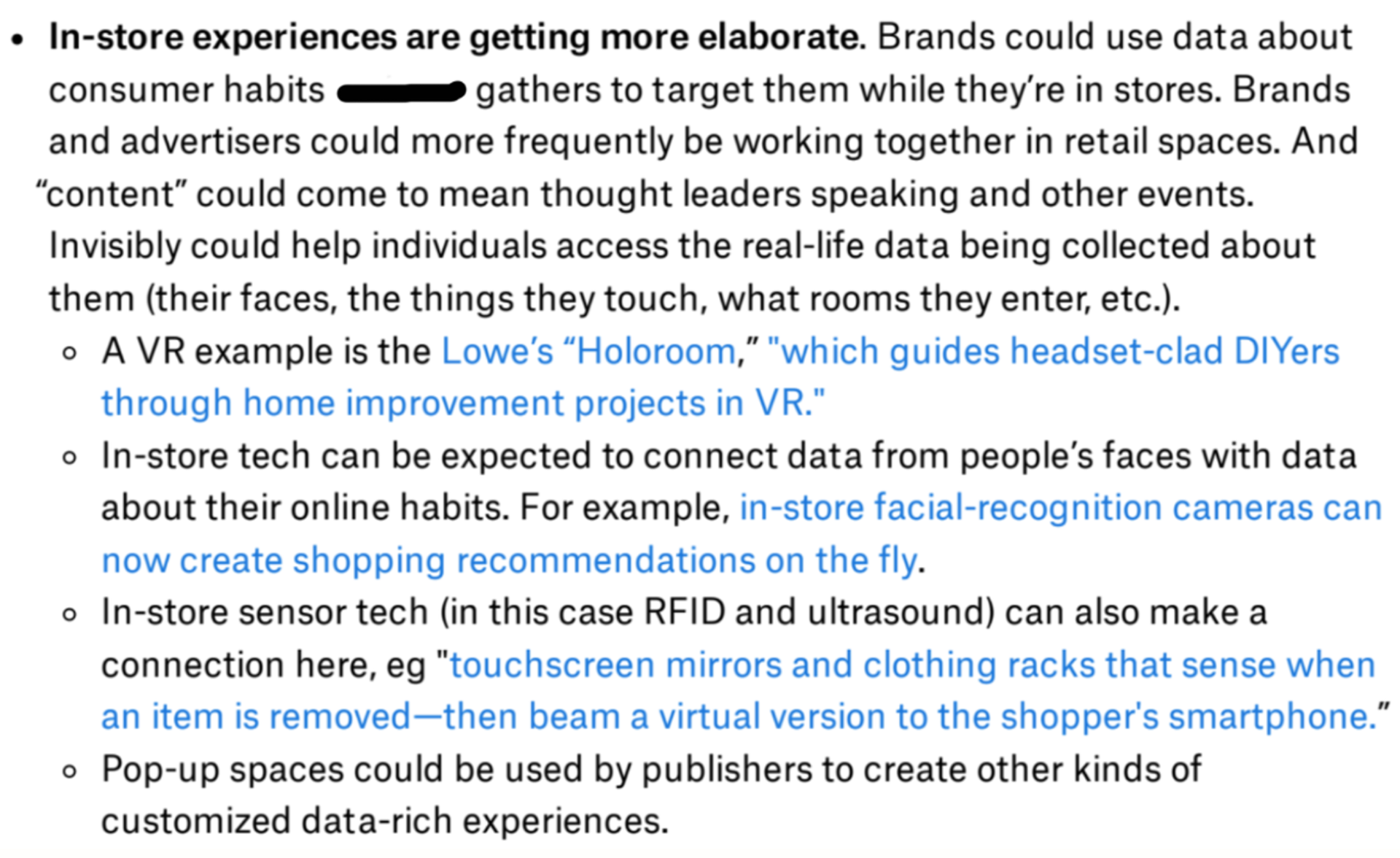 She researched and wrote personas as well as recommendations about language, content and marketing strategy, UX, and visual design, articulating benefits for particular users and business goals.↓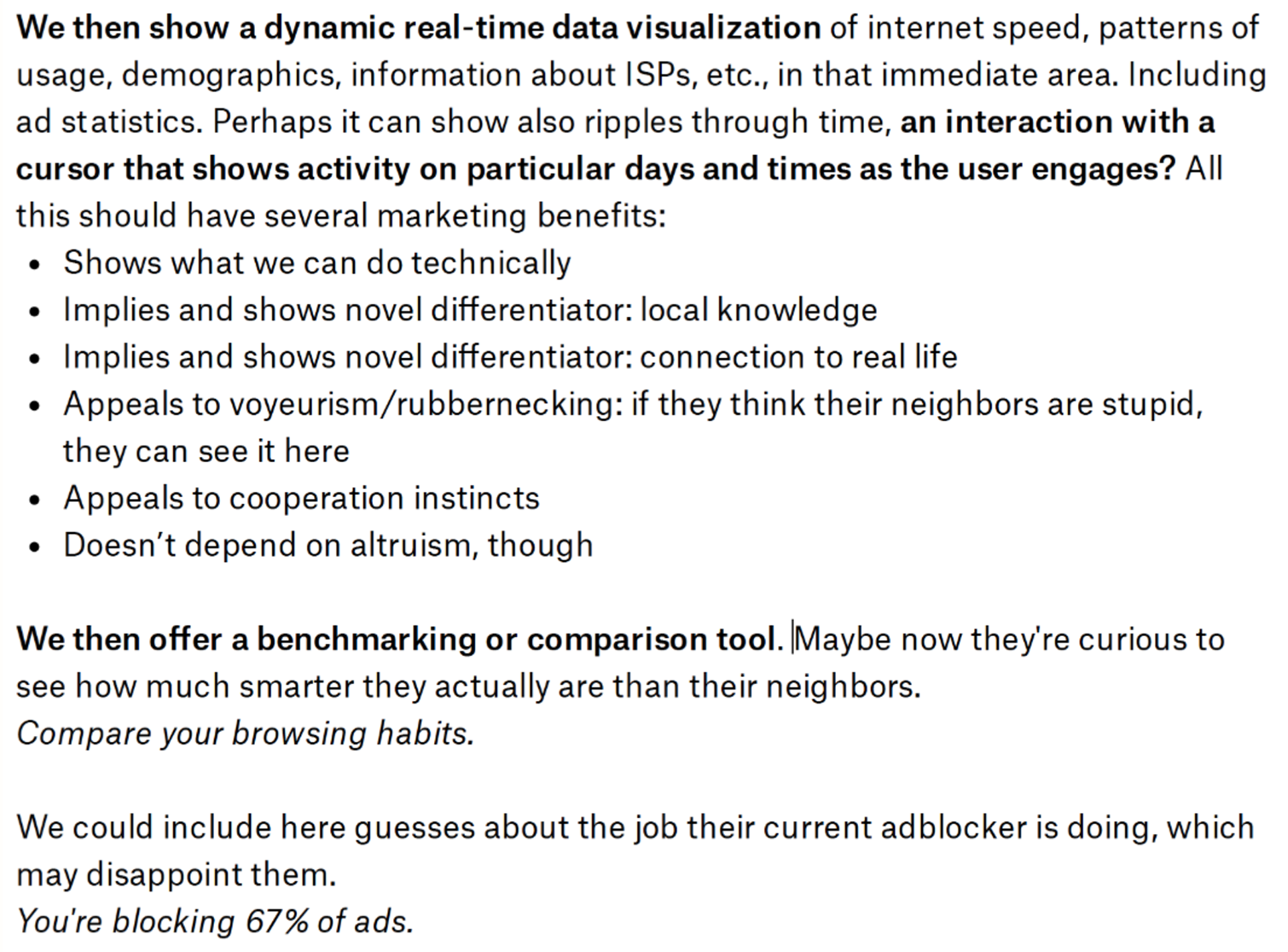 She worked closely with designers, developers, and leadership in an Agile environment, contributing to user flows and concept diagrams. She promoted the integration of human experience into development-focused workflows. 
She helped translate requirement docs into features. She also structured content for users' ease-of-use, breaking information down into the what, why, and who to tell the story of the product succinctly and clearly.
She designed content around value propositions and then delineated and created voice and tone, writing multiple versions of all copy for every user type, e.g., 15 choices of short modal copy. She made multiple UX design and UX content strategy suggestions for clarity and simplicity so that users would be able to understand complex information better. ↓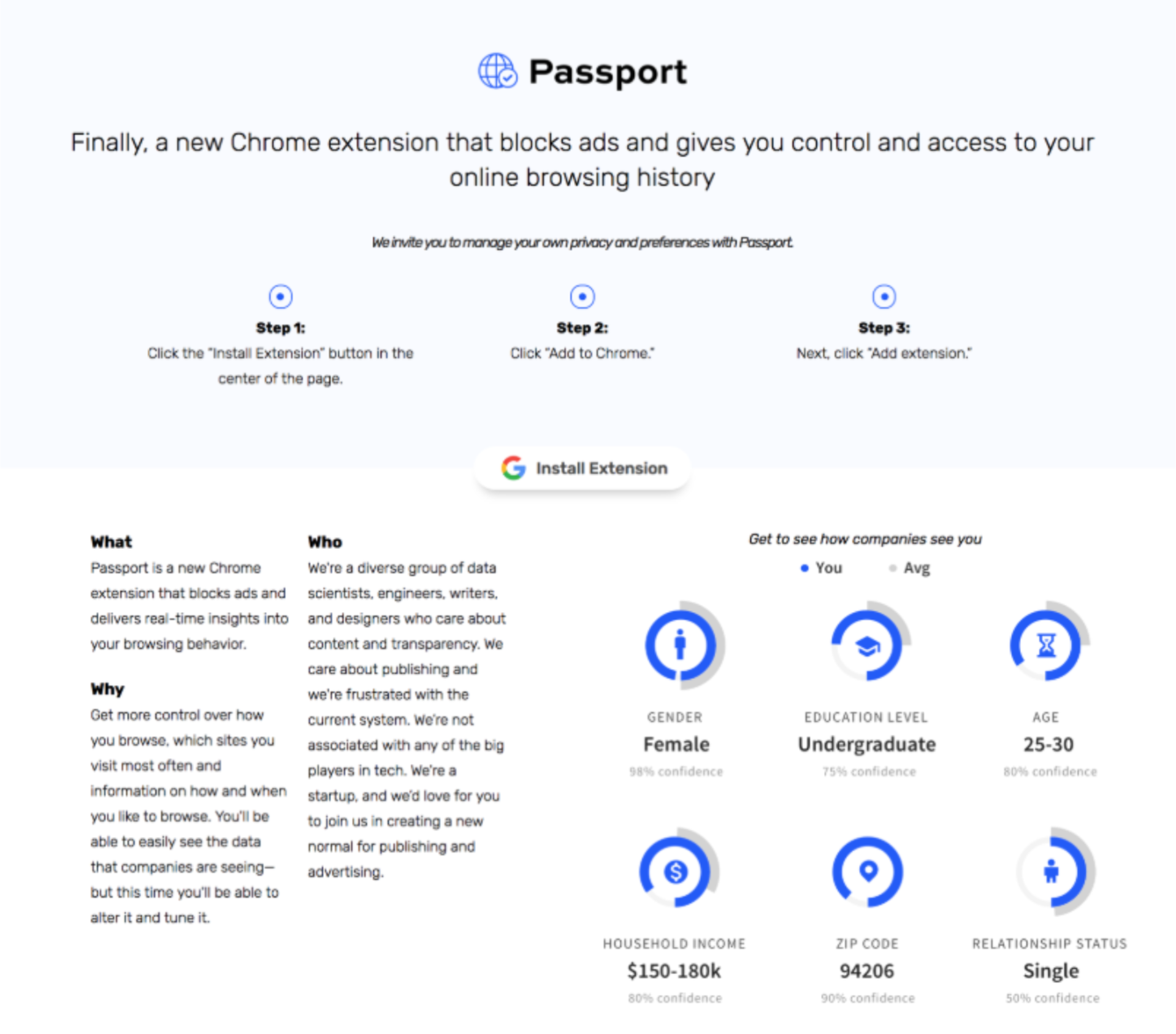 She assessed multiple iterations at various phases, revising the structure to be more logical as well as ensuring visual, functional, internal, and external consistency. 
Successes
Many of her UX design and writing suggestions were used in the prototype, as well as features such as the inclusion of benchmarking, zip-code-related information, percentage increases, and choices of demographic information, e.g., "job title." Her copy was used throughout.
The prototype was well received by the CTO, UX managers, and other team members. Her work was and will be used to inform other prototypes, future products, and experiments with users.
Zeplin, Miro, G Suite, and Dropbox Paper